Argan oil wholesale
Famous for its positive effects on the skin and the hair, Argan oil moisturizes the scalp and accelerates the healing process.
At Argan oil morocco, we provide argan oil that optimizes argan oil properties to your advantage.
We put our best efforts in providing the highest Bulk Argan Oil quality, which doesn't have a smell, not so heavy and completely clean of any chemicals. Bulk Argan Oil is free of additives, toxic chemicals or any other substances. Our bulk argan oil is made from the argan kernels issued from the argan trees located in the south of Morocco. A product that is fresh and more efficient than any other moisturizer currently in the market. It heals and makes your hair and skin more beautiful.
·         Bulk Argan oil is a mix of Aloe Vera, Rosemary, and Thyme and of course Argan oil.
·         It accelerates hair growth and heals the scalp.
·         It is issued from Mother Nature and made with the exact measurements to improve health.
·         It is litteraly called "Liquid Gold"
In Argan oil morocco, we provide argan oil in its diverse forms in bulk, wholesale or individual bottles. We also provide a private labeling service for our clients wishing to resell the product.All our Argan oil has been certified organic CCPB and USDA and meet this end, international standards of quality extra virgin argan oil 100% organic product.
P

roduct Name : Organic argan oil wholesale
Technical Condition of       :EEACE /COFRAC NFEN ISO660, NF EN ISO 3656, COI/T.20/Doc.n°19, NF EN ISO 662, NF EN ISO 12966-2, NF EN ISO 5508       
Names of indices

AND (analytical and normative documentation) Standard requirements

Test results

Free acidity

% expressed in Oleic acid

0,20 – 0,80

 

0.6

 

Peroxide value

meq/O2 active per Kg

0,90 – 3,10

 

2

  

Water content and volatile matter

% m/m

0,01 – 1,01

 

0,05

 

Appearance

Very light yellow, clear oily liquid

Conforms

PH Value

Neutral

Conforms

Physical character

Liquid at room temperature

Conforms

Fatty acid composition

%

%

%

Pentadecanoic acid

≤ 0,1

≤0,1

Palmitic acid

11,00 – 15,00

 13.1

Palmitoleic acid

≤ 0,1

<0,1

Heptadecanoic acid

≤ 0,1

0,1

Heptadecenoic acid

≤ 0,1

<0,1

Stearic acid

5,00 – 7,00

6,1

Oleic acid

45,00 – 49,00

47,1

Linoleic acid

32,00 – 34,00

33,1

Linolenic acid

≤ 0,1

0,1

Arachidic acid

0,20 – 0,50

0,3

Gadoleic acid

0,30 -0,60

 0,4

Myristic acid

≤ 0,1

0,1

Behenic acid

≤ 0,1

 0,1
Nutritional information :
Lipids content : 99,9 % min
Energy value : 9000kcal /kg
Sécurité sanitaire / Health safety :
– Ionization : This product did not undergo any ionizing treatment and does not contain any ingredient
or additive that was treated by ionization.
– GMO position : In accordance with regulations 1829/2003 EC & 1830/2003 EC.
– Pesticides : contents in conformity with regulation 396/2005 EC and its last amendments.
– PCB type dioxine : contents in conformity with regulation 1259/2011EC.
– Heavy metals : contents in conformity with regulation 1881/2006 EC.
– Polycyclic aromatic hydrocarbons : contents in conformity with regulation 835/2011 EC
– Aflatoxins : contents in conformity with regulation 165/2010 EC.
– A monitoring plan of the contaminants has been set up to ensure the observance of the EC regulations in
Storage and packing :
The oil is stored in closed tanks at room temperature, and/or packed in metal or plastic drums, plastic kegs
or plastic containers (food contact material).
Vegetable oil which cristallizes at a temperature below 10°C.
Packing is protected and identified with the following mentions: denomination of the product, batch number,
gross weight, net weight, date of manufacture, best before date.
Conditions of conservation :
The conditions of conservation are optimal when the oil is preserved in a full and closed packing away from
light at a temperature below 18°C.
Best before date: 24 months as from the date of manufacture, in the original closed packing and in the
At the best before date, the oil preserves all its nutritional and functional characteristics and is still
Its manufacturing process, its conditioning, as well as the applied storage are studied to allow, if
necessary, a possible extent of its validity by reanalyzing some of its characteristics.
Nomenclature :
INCI Name : Argania spinosa kernel oil
Decision 2006/257 EC INCI name : Argania spinosa oil
NCI Cosing Name : Argania spinosa kernel oil
N° CAS : 223747-87-3 / 299184-75-1
Customs code : 33 04 99 00 10
Download the Material Safety datasheet for more information : 
DOWNLOAD MATERIAL SAFETY DATASHEET OF MOROCCAN ARGAN OIL
Min.Order Quantity of argan oil:         5 Liter
Supply Ability of argan oil:     20000 Liter/Liters of argan oil per Week
Port:     FOB Casablanca /Tanger MED / Agadir
Payment Terms:           L/C,T/T, ,Western Union,MoneyGram/Paypal
Certfication:           MSDS ,CCPB /NOP USDA PROGRAM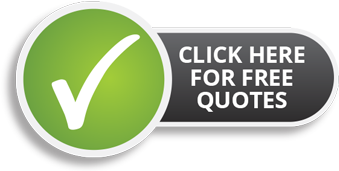 N°200 Lot Elmassar,Sidi Ghanem Industrial Estate
Route de Safi,
40 000 Marrakech,
MOROCCO
Tel: +212524335449
MOB : +212600604387
Fax:+212524457961
Website : www.argan-oil.ma